Olive Pearl Stickpin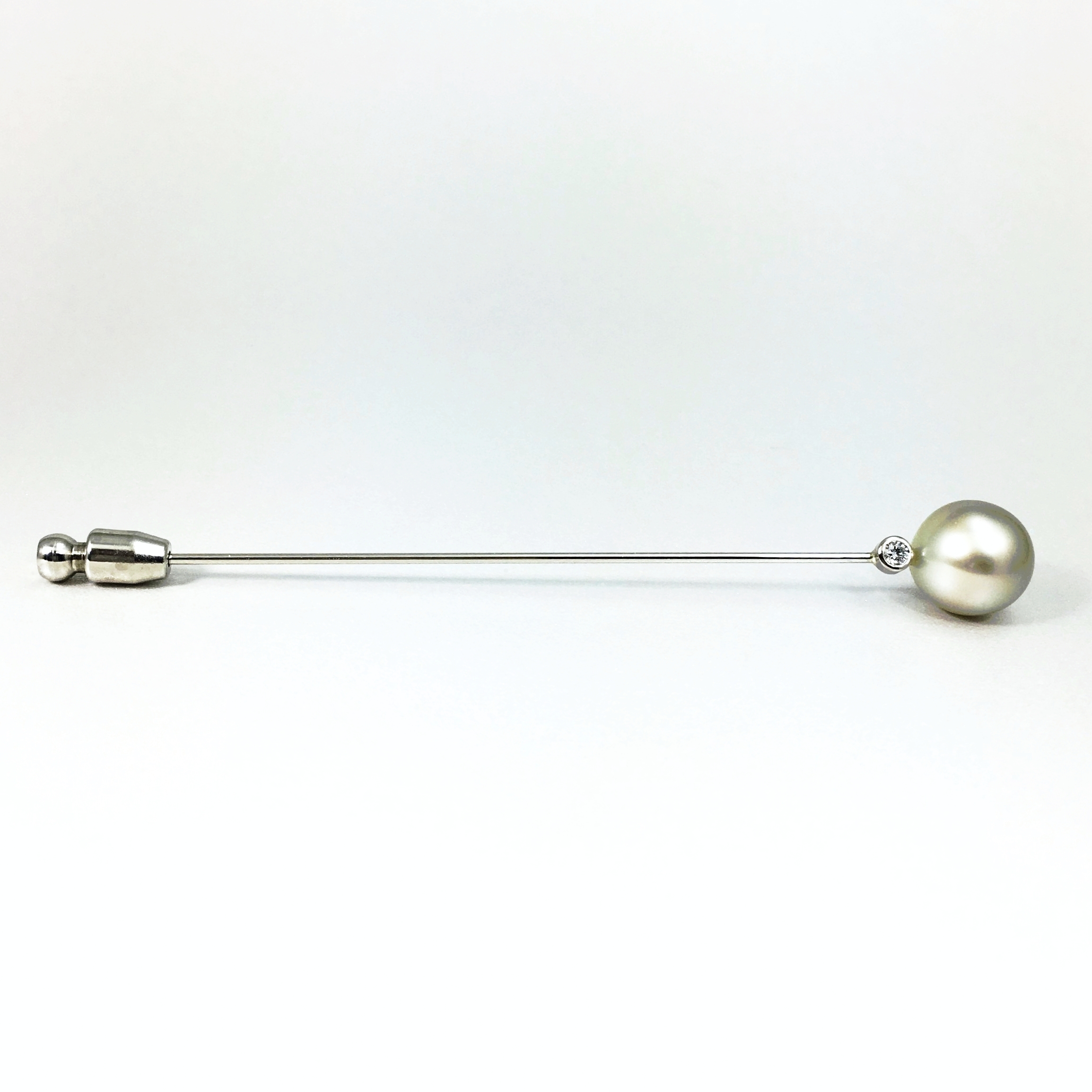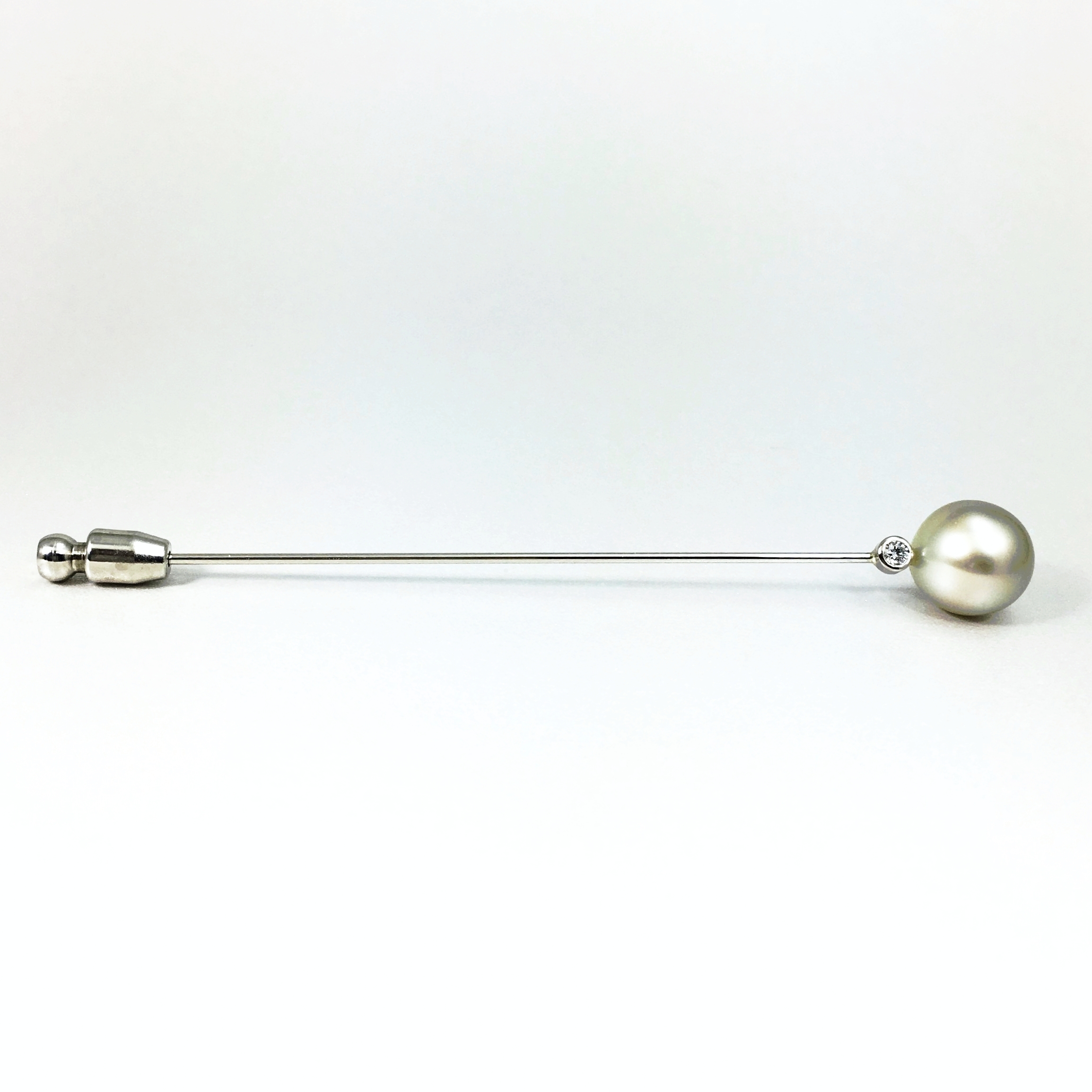 Olive Pearl Stickpin
An elegant and minimal stickpin.
This stickpin is made in 14kt white gold. It is set with a soft olive tone 10mm Tahitian pearl accented by a 0.04ct round diamond G colour, SI clarity.
Stick pins and lapel pins certainly add class to an outfit, its the finishing detail that elevates the suit or hat to a more elegant appearance. Tahitian pearls are regularly used in earrings, necklaces and rings, but it is unusual to see a stickpin with one. Stickpins that do have pearls are usually tiny white seed pearls accenting a metal design or other gemstone.