Muonio Aqua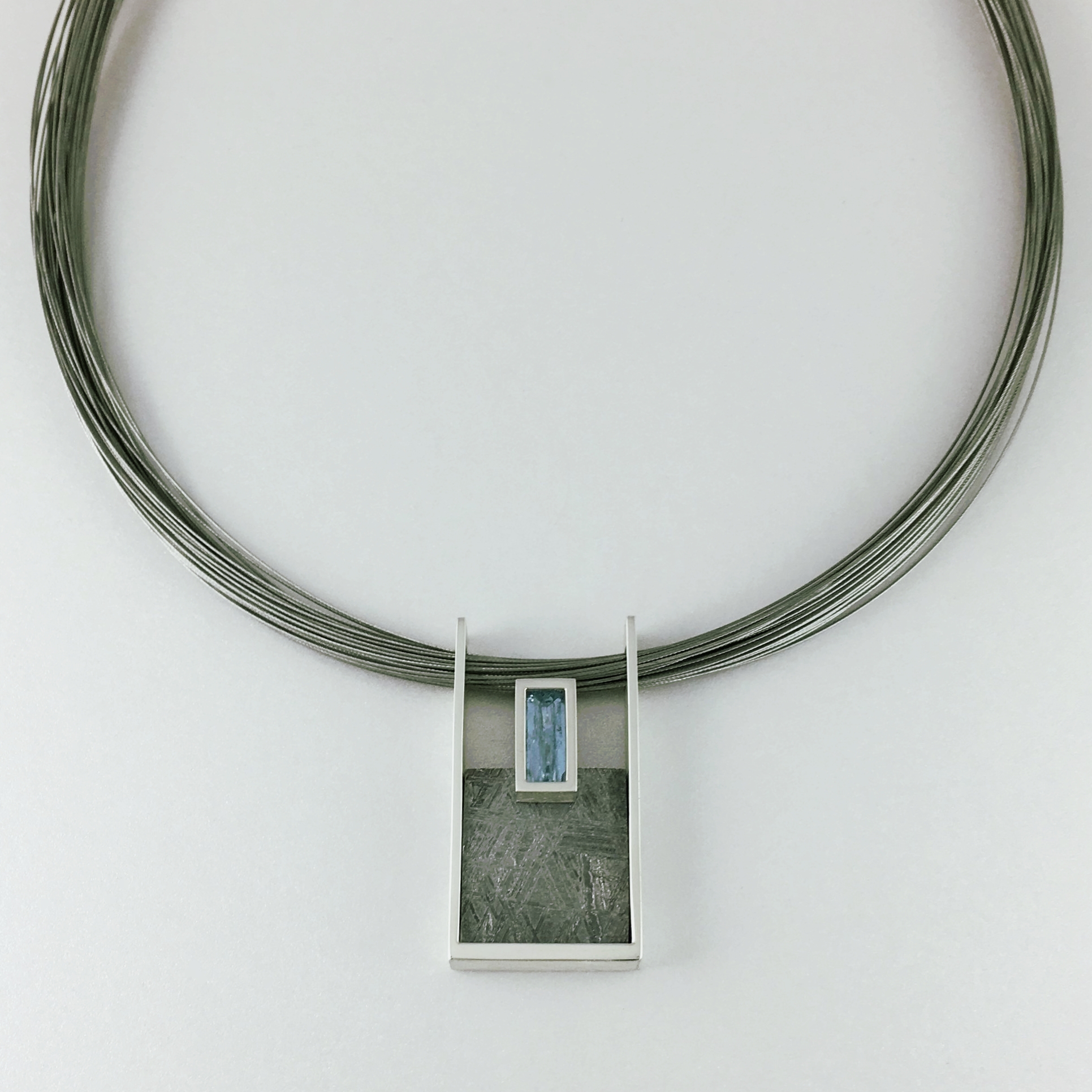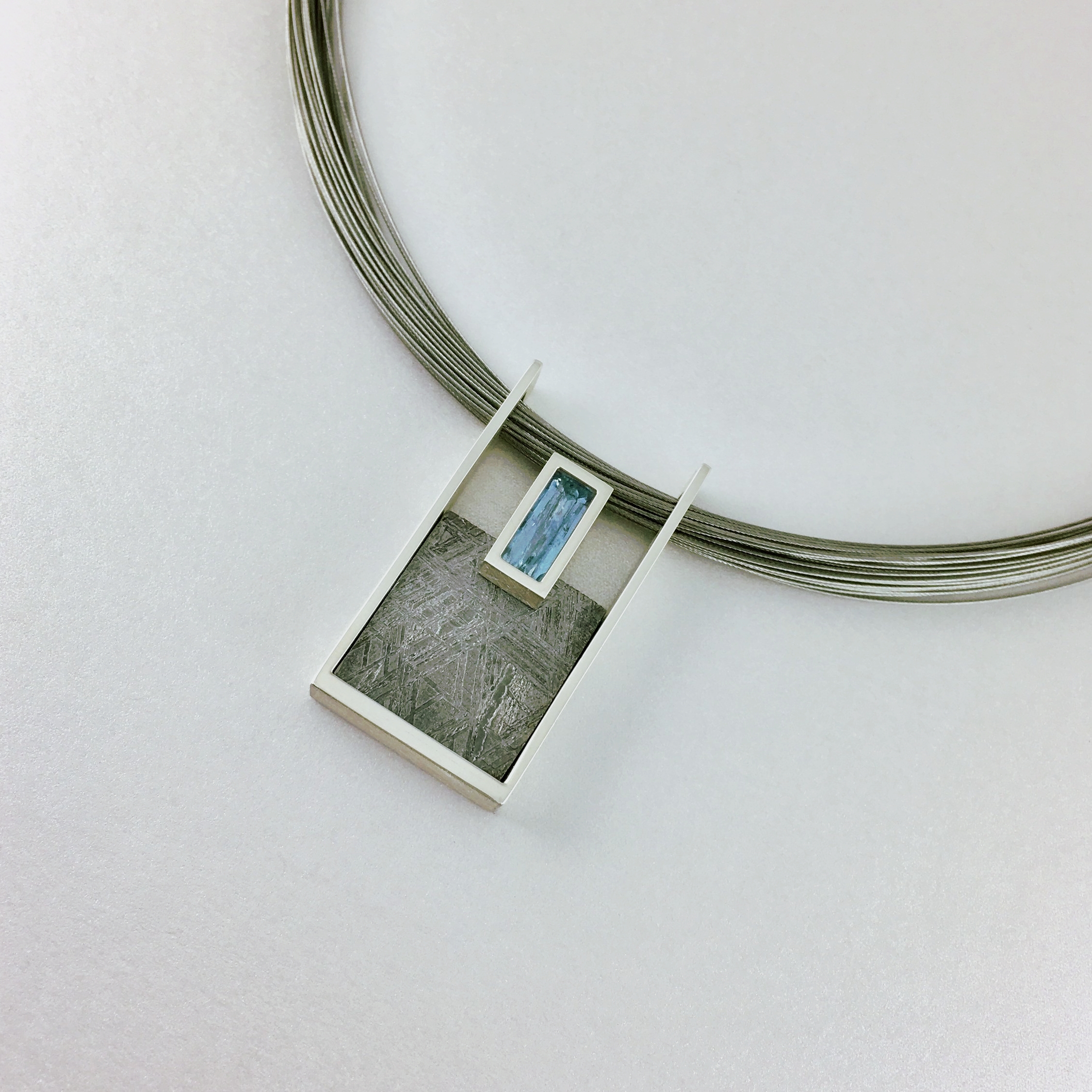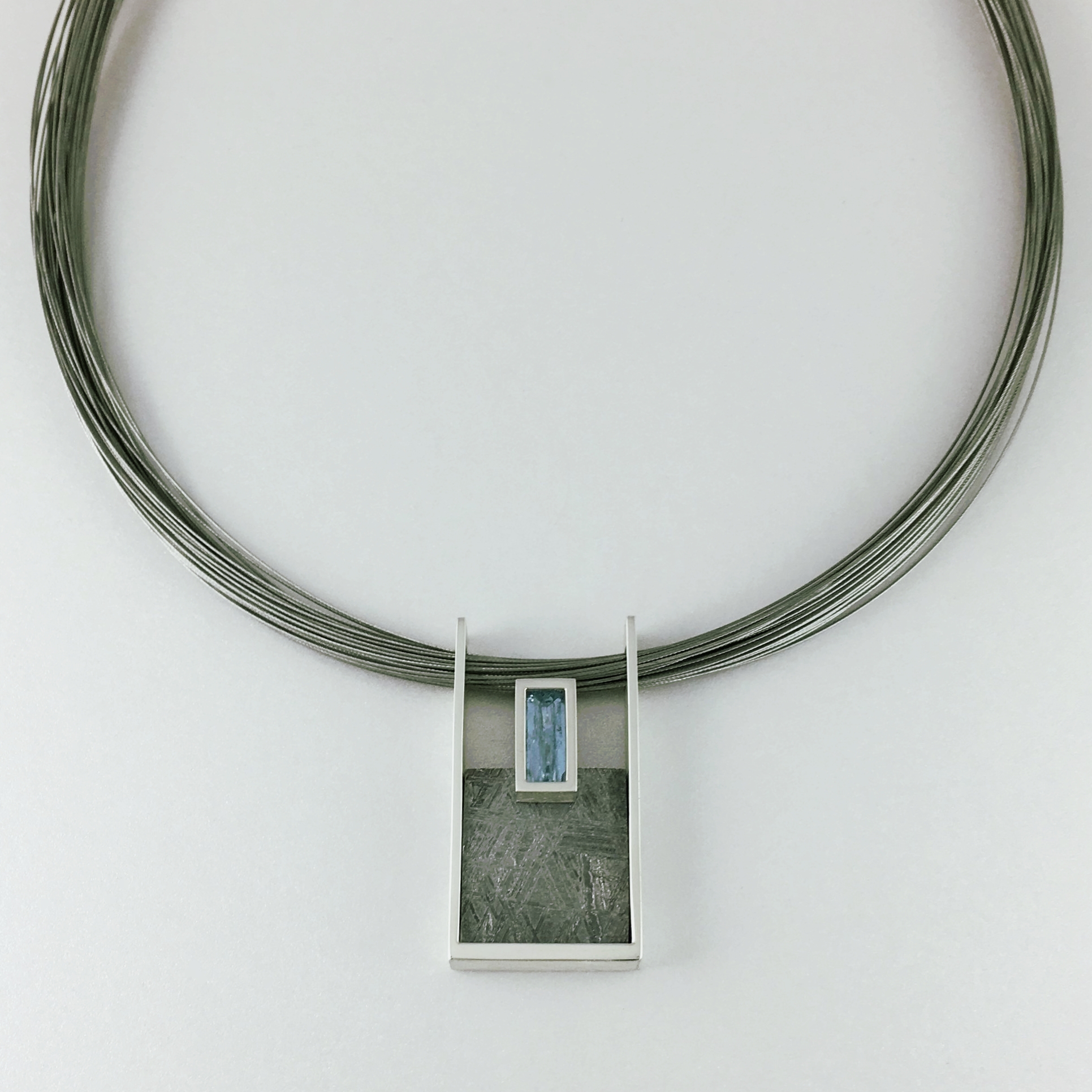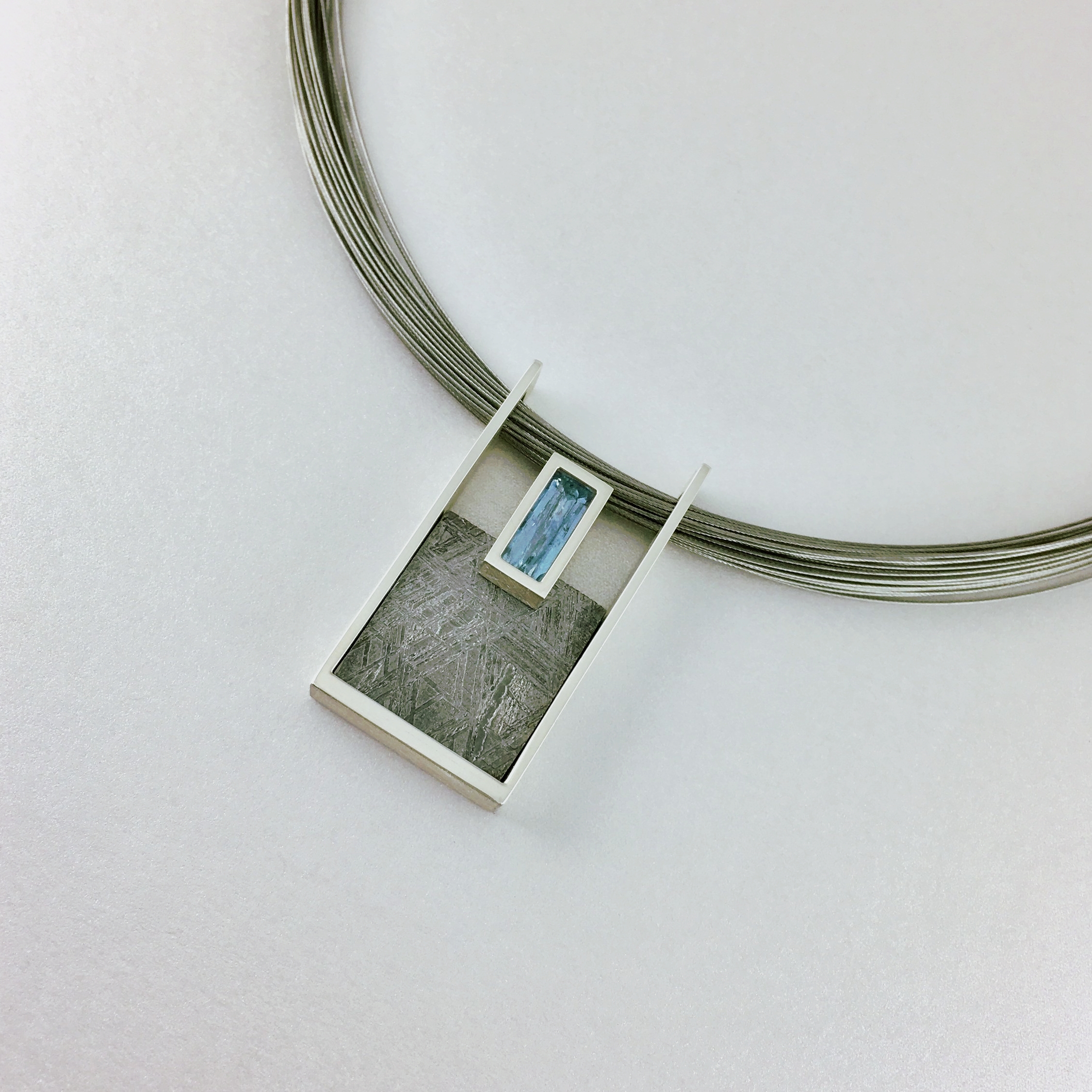 Muonio Aqua
Meterorite, aquamarine and silver combine to create a modern, minimal pendant juxtaposing the textures of each material.
Each texture is similar yet distinctly different and caused by different means. The silver features polished edges with random scratchy sandpaper texture on the sides. The Aquamarine features a mirror cut with lots of interesting inclusions natural to the gem creating a visual texture. The meteorite, a Muonionalusta, features the unique Widmanstätten patterns created during the lengthy cooling of the meteorite.
Meteorite is a muonionalusta, found in 1906 in Norbotten, Sweden and is ~4.5 billion years old.
Aquamarine is a rectangular mirror cut weighing 0.24cts.
Pendant is made of sterling silver and comes with a multi strand steel cable neckwire with silver clasp in either 16" (40.6cm) or 18" (45.7cm).