Silver Ornament Pendant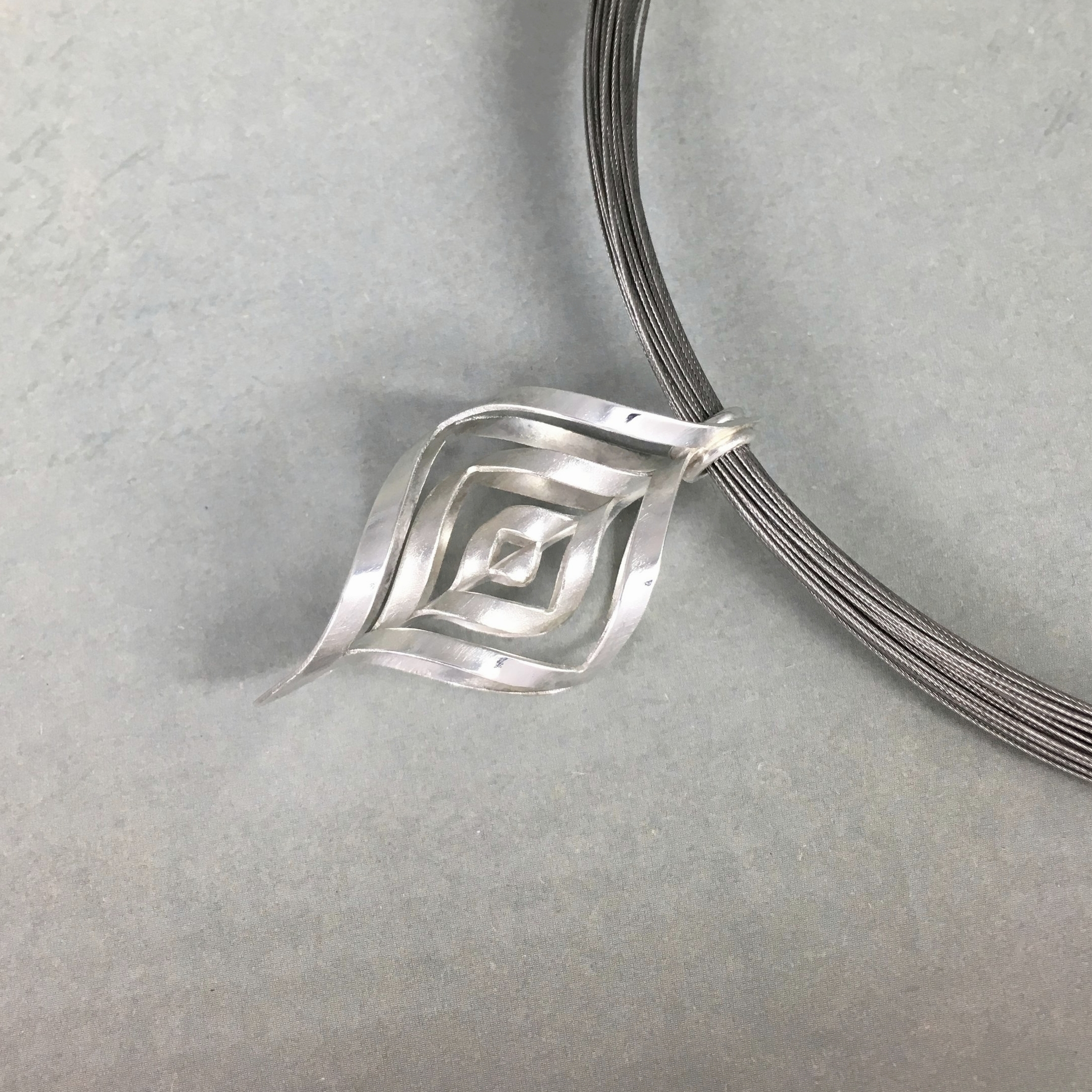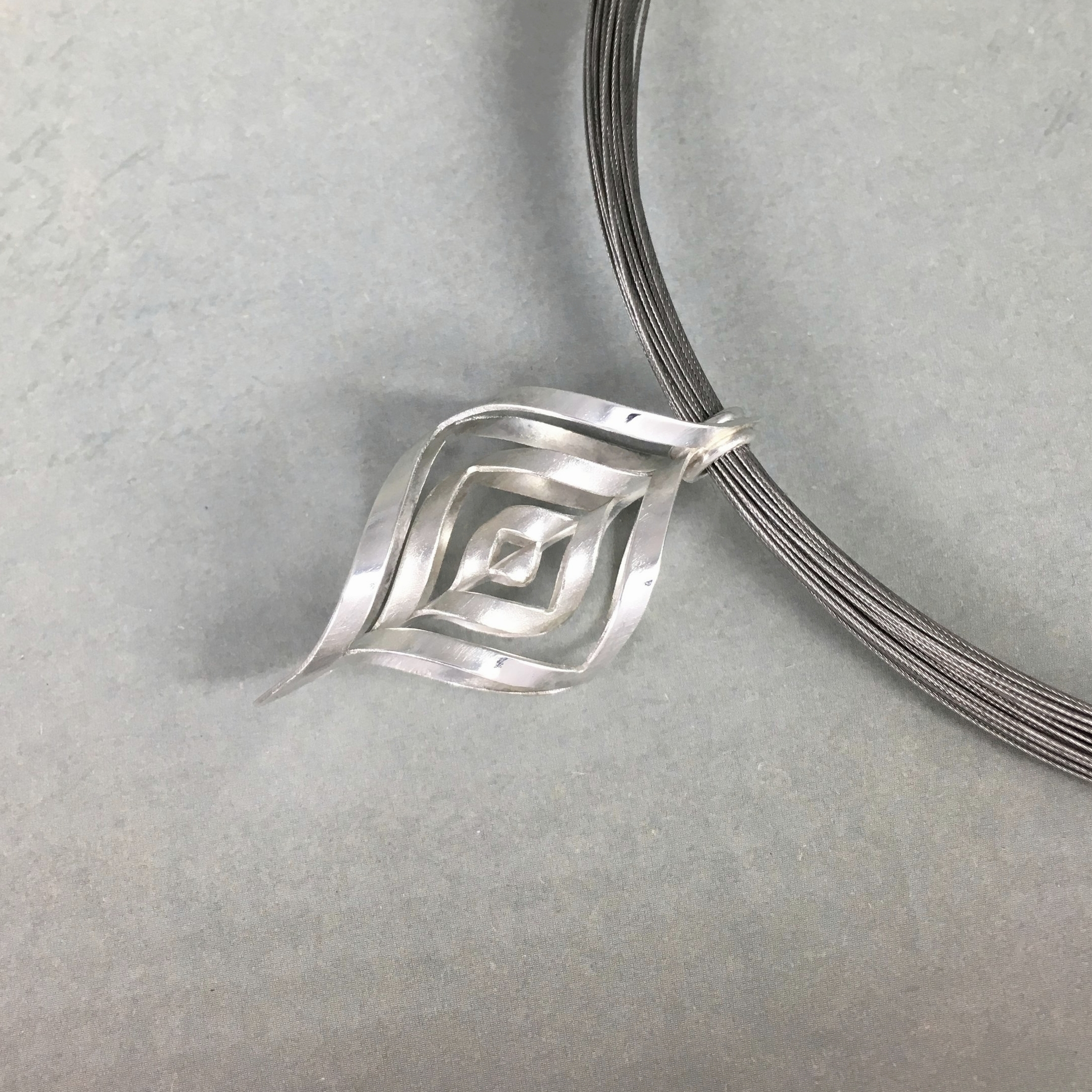 Silver Ornament Pendant
Sterling silver ornament pendant. Silver is a bright brushed texture and measures 41.75mm long, 21.3mm wide 14.4mm deep. Hole for a chain or neck wire is 4mm round. Comes with either 16" or 18" silver tone steel multi-strand cable with sterling silver lobster clasp.
About the Ornament series:
I made this series based on the design of classic paper ornaments used during holidays and celebrations. The paper versions use a square of paper with slits cut in and then each section is curved to alternating sides and glued to form the shape. They are often made in multiples and then attached together to form a star. I used the same principle of design but used silver instead, soldering each section together. I hope that this series provides nostalgia with a modern twist.